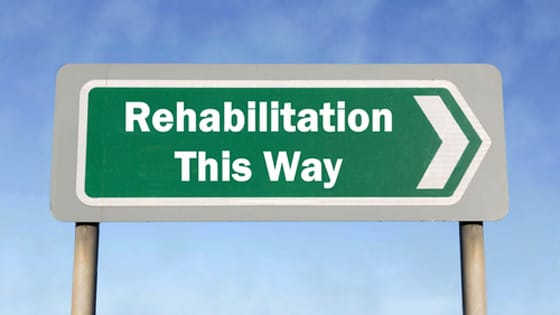 Drug Rehab Locations Near Toledo

Drug Rehab Locations Listed Alphabetically
A Renewed Mind
A Renewed Mind provides quality behavioral healthcare when and where you need it. Serving children, adolescents, adults, and families, A Renewed Mind provides services in Lucas, Wood, and Hancock counties and in the Four County region (Fulton, Williams, Henry, and Defiance counties) in 9 outpatient offices, 1 residential center, 12 school locations, 2 recovery houses, and in the community wherever it is needed. Our services and programs are centered around individualized client care and serving people as unique individuals.

Alcoholics Anonymous
The purpose of this website is to provide general information about Alcoholics Anonymous meetings and about A.A. in Northwest Ohio and Monroe County Michigan. The purpose of this information is to facilitate the face-to-face meetings of still suffering alcoholics with those in recovery and to provide information and resources for anyone interested about Alcoholics Anonymous in Northwest Ohio and Monroe County Michigan.

Arrowhead Behavioral Health
Arrowhead Behavioral Health is a private, caring, free-standing mental health treatment facility located just outside of Toledo, in Maumee, OH. A provider for behavioral health and substance abuse services in Northwest Ohio and Southeastern Michigan, we provide a continuum of care, support, and hope. Our mental health programs and addiction treatment services are for adults 18 years and older. We offer a private, confidential and non-institutional environment conducive to healing and recovery.

Harbor House
Harbor House helps homeless and chemically dependent women in the Toledo area to sustain their recovery, gain self-esteem, self-sufficiency, permanent housing, a place in society as productive, working members, and the opportunity to be reunited with their children. This is achieved through a comprehensive program of structured transitional housing, life skills training and education, counseling, and referrals to collaborative agencies.

Lucas County TASC Program
Treatment Accountability for Safer Communities
Mission Statement:
To break the cycle of recidivism, TASC of Northwest Ohio supports criminal justice-involved individuals in their efforts to become healthy, self-sufficient and law-abiding citizens.
     TASC of Northwest Ohio:
Provides psycho-social assessments that measure the individual's needs and abilities, clinical case management services, programming and where warranted, monitors for court-ordered compliance.
Reduces resistance to treatment by building a mutually respectful relationship that values the individual's unique needs and abilities.
Provides essential services e.g. transportation, housing, and referrals to specialty agencies.

Naomi Transitional Housing
Thank you for visiting the website for NAOMI (New Attitude on My Image). NAOMI is a non-profit organization dedicated to providing shelter, support and beneficial services for women overcoming alcohol and substance abuse. As an organization certified by the Ohio Mental Health and Addiction Services (OMHAS) and accredited by CARF, we help clients recover from addictions, reunite with their families and children, find employment and permanent housing. Our mission and primary goal is to reintegrate our female clients back to a standard of living where they are self-supporting, positive and productive influences to their families and communities.

Philio New Concepts
Mission:
Embrace, Equip, and Empower
Embrace anyone needing our services
Equip them with the tools to make positive lifestyle choices
Empower them to live successfully in recovery
Vision:
New Concepts believes in the ability to successfully recover from the use of drugs and /or alcohol; and we believe that individuals equipped with the proper resources can successfully manage their mental health disorders. Our vision is to assist individuals in their recovery process so that they may become accountable and productive citizens of our community.

Racing For Recovery
To prevent all forms of substance abuse by promoting a lifestyle of fitness and health for all those affected by addiction.
Prevention and Drug Rehab Services
Counseling
Speaking
Support Groups
Interventions
Court Ordered Assessments
Team Racing for Recovery™

This webpage last updated on June 10, 2021.