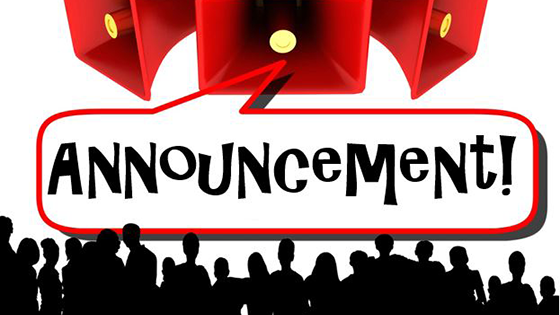 AA Area 55 – Central Office Announcements
Area 55 General Service : Sunday, June 13, 2021, DCM Meeting at 11:30 Am. General Assembly Meeting at 1pm. Come Join Us and Get Active.
Intergroup Association Business Meeting: Saturday, June 26, 2021, 6:30pm. 843-1534-5411 PW Area55
Accessibility Committee: (Special Needs/shut-in Committee) the Committee Is Looking for New Members Who Would Carry the Message to Those Who Are No Longer Able to Get Out to a Meeting. We Mail Cards, Make Phone Calls, and Visit. "Shut-ins" Are the Hands of AA Who Reached Out to Many of Us When We Needed Help. They're Still Reaching Out. Please Call Matt a. 419-250-2085 or Central Office, 419-380-9862 if You Know of Anyone Who Needs to or Would Want to Be Put on This List.
Archives Committee: the Area 55 Archives Committee Is Asking for Donations of Archival Materials: Flyers, Pamphlets, Letters and Other Items That Are of Interest to Area 55. These Items May Be Donated During Our Monthly Meeting or Brought to Central Office. Also, We Can Bring the Archives Display to Your Group Anniversary or Any Other AA Activity, Please Give Us a 2 Week Notice. Please Call Billy S. @419-807-4554 or Central Office @419-380-9862 for More Information. Would Groups Please Submit Names of Members With 25 Years of Sobriety or More to the Archives Committee and Please Update Your Group History, You May Send This Information to Central Office or Our Po Box 401, Toledo, Oh 43697.
Cpc/pi Committee: (Cooperation With the Professional Community/public Information) Anyone Interested in Joining the Committee May Contact Mary Beth D. @419-350-0141 or Contact by Email cpc.pi@area55aa.org. We Meet on the 3rd Wednesday of Each Month at 5:30 pm. Via Zoom 8318 766 3059 PW 530
Central Office Committee: Meets the 2nd Thursday of Each Month on Zoom. 9180 0781 4140 Pw 638016 at 5:00 pm. Please Come and Join Us.
Multi-district Correctional Committee: June 16, 2021 on Zoom 834 6924 9046 Pw Jail at 6:30 pm. We Meet on the 3rd Wednesday of Each Month at 6:30pm. Please Call Dawn F. @ 419-346-1552 or Central Office 419-380-9862
Entertainment Committee: Wishes to Invite Anyone Interested in Some Fun. Come Join Us on Zoom 843-1534-5411 Area55 @6:30pm on June 9, 2021 or Call Tina P. @ 419-320-4448 or Call Central Office 419-380-9862
Finance Committee: We Are Meeting on the 4th Tuesday of the Month on Zoom. Please Call Todd G. @419-367-7590 or Email Him at tgrossie@yahoo.com if You Are Interested.
Grapevine Committee: the Committee Would Like All Groups to Know They Their Committee Will Come to Your Group With the Grapevine Display Anytime. Please Call Wendy H. @419-508-6860 or Central Office @419-380-9862.
Hospital Committee: Anyone Interested in Joining the Committee May Call Mike. M.@419-345-4789 or Email Him mceachernmk@yahoo.com We Meet on the 2nd Tuesday of Each Month at 6:30pm on Zoom Please Call Mike for the Id Numbers.
Newsletter Committee: Is a Great Way to Get Active in This Informative and Inspiring Publication. Please Call Jacki B.
@419-210-0439 if You Would Want to Be a Part of This Exciting Committee.