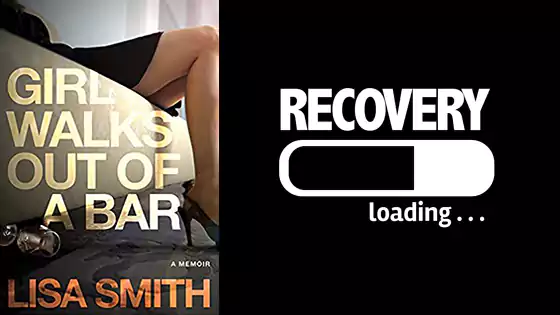 Girl Walks Out of a Bar – By Lisa Smith
Girl Walks Out of a Bar is a candid portrait of alcoholism through the lens of gritty New York realism. Beneath the façade of success lies the reality of addiction.
Girl Walks Out of a Bar explores Smith's formative years, her decade of alcohol and drug abuse, divorce, and her road to recovery. In this darkly comic and wrenchingly honest story, Smith describes how her circumstances conspired with her predisposition to depression and self-medication in an environment ripe for addiction to flourish. When her close-knit group of high-achieving friends celebrate the end of their grueling workdays with alcohol-fueled nights at the city's clubs and summer weekends partying at the beach the feel-good times can spiral wildly out of control.
Girl Walks Out Of A Bar – Available Now
Reviews:
I loved this book. Couldn't put it down. Totally drawn in to her amazing story. Her style of writing is so simple yet powerful. She writes with no agenda or ego just blunt, harsh, brutal and beautiful honesty. Her story of her dissent into addiction and depression had a huge effect on me. An amazing book.
Gracie K.
*****
This book was impossible to put down. I have a special family member who is now four years sober. After about 20 years of rehabs. It was like a happy ending to know the author stayed sober after her first go around. I appreciated the honesty and what goes through an alcoholics head during their illness. I also appreciated that it wasn't a woe is me nauseating sob story. Just enough to understand her disease. I could read more.
Charpar
*****
Ok I've been an alcoholic for a long time but I wasn't THAT bad until a year ago. I.slipped into the mindset that drinking at 4 is ok, then 2, then noon and then whenever the heck i.wanted to. I really enjoyed this book, today I'm 5 days sober for the fiftieth time but this one will stick, I can feel it. I like that she wrote candidly about going to detox (i.also did) and she stuck with it! If I read this before during or just after detox I believe I wouldn't have relapsed as many times. This is one of favorite get clean and sober memoirs and I HIGHLY RECOMMEND IT
Magpie
*****
This post may contain affiliate links. If you click one of these links and make a purchase, I may earn a commission at no additional cost to you. In addition, as an Amazon Associate I earn from qualifying purchases.